Archived Technical Fact Sheets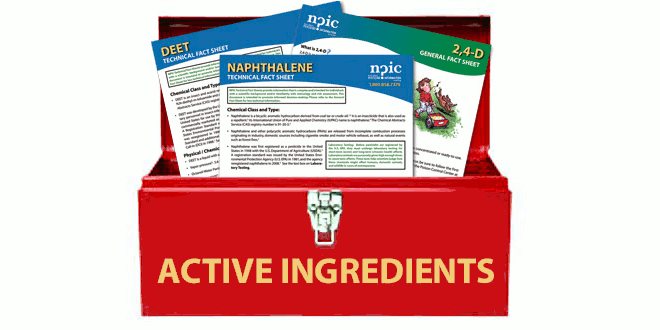 As of 2011, NPIC stopped creating technical pesticide fact sheets. The old collection of technical fact sheets will remain available in this archive, but they may contain out-of-date material. NPIC no longer has the capacity to consistently update them. To visit our general fact sheets, click here. For up-to-date technical fact sheets, please visit the Environmental Protection Agency's webpage.
To view some of the fact sheets you will need a PDF viewer like Adobe Reader.
---
Bendiocarb Technical Fact Sheet
Bifenthrin Technical Fact Sheet
Boric Acid Technical Fact Sheet
Capsaicin Technical Fact Sheet
Chlordane Technical Fact Sheet
Chlorpyrifos Technical Fact Sheet
Copper Sulfate Technical Fact Sheet
d-Phenothrin Technical Fact Sheet
Deltamethrin Technical Fact Sheet
Glyphosate Technical Fact Sheet
Hexaflumuron Technical Fact Sheet
Hydramethylnon Technical Fact Sheet
Hydroprene Technical Fact Sheet
Imidacloprid Technical Fact Sheet
Lambda-Cyhalothrin Technical Fact Sheet
Malathion Technical Fact Sheet
Methyl Bromide Technical Fact Sheet
Naphthalene Technical Fact Sheet
Paradichlorobenzene Technical Fact Sheet
Permethrin Technical Fact Sheet
Pesticides in Indoor Air of Homes - Technical
Picaridin Technical Fact Sheet
Piperonyl Butoxide Technical Fact Sheet
Potassium Salts of Fatty Acids Technical Fact Sheet
Resmethrin Technical Fact Sheet
Sulfuryl Fluoride Technical Fact Sheet
Triclopyr Technical Fact Sheet
Zinc Phosphide/Phosphine Technical Fact Sheet
Last updated September 11, 2015