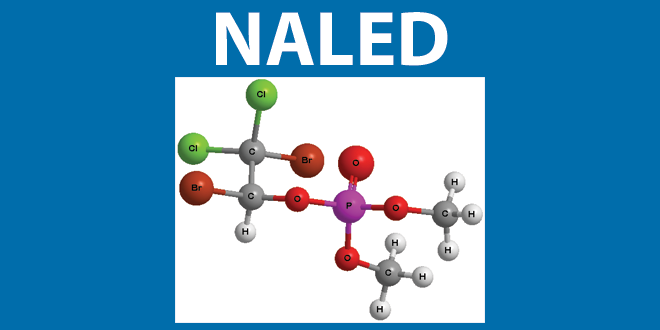 Naled is in a family of insecticides called organophosphates. Products that contain naled are used outdoors by trained professionals in some agricultural and residential locations. Naled is used to control public health pests like mosquitoes and biting flies, as well as crop-damaging insects.
General Questions about
Naled
If you have questions about this, or any pesticide-related topic, please call NPIC at 1-800-858-7378 (8:00am - 12:00pm PST), or email at npic@ace.orst.edu.
Last updated May 02, 2019