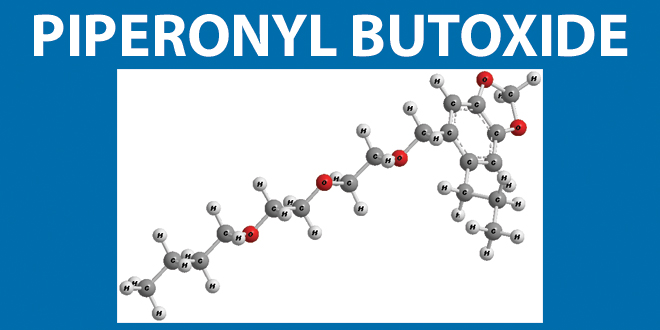 Piperonyl butoxide (PBO) is a man-made pesticide ingredient called a synergist. By itself, PBO does not harm insects. Instead, it works with insect killers to increase their effectiveness. PBO is low in toxicity to humans but is often combined with other pesticides like pyrethrins or pyrethroids. PBO is practically non-toxic to birds, mammals, and bees. However, it is moderately toxic to fish.
General Questions about Piperonyl Butoxide
If you have questions about this, or any pesticide-related topic, please call NPIC at 1-800-858-7378 (8:00am - 12:00pm PST), or email at npic@ace.orst.edu.
Last updated February 10, 2017