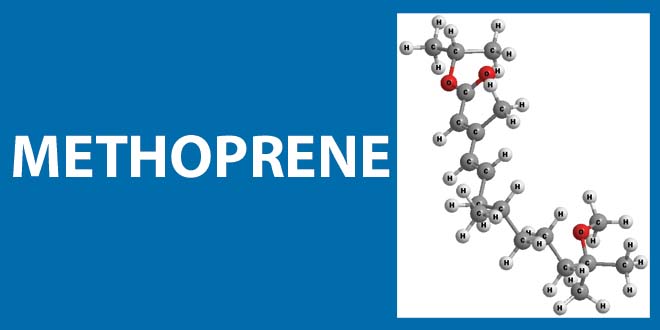 Methoprene is an insect growth regulator that behaves like an important hormone in insects. By acting like an insect hormone it interferes with insect growth and development. Methoprene is a common ingredient found in flea treatments for dogs and cats, mosquito control products, insect baits, and home insect sprays or foggers. It can also be used on food including stored grains, corn, mushrooms, peanuts, cattle, and cereals.
General Questions about
Methoprene
If you have questions about this, or any pesticide-related topic, please call NPIC at 1-800-858-7378 (8:00am - 12:00pm PST), or email at npic@ace.orst.edu.
Last updated November 9, 2015