Bed Bug Control Methods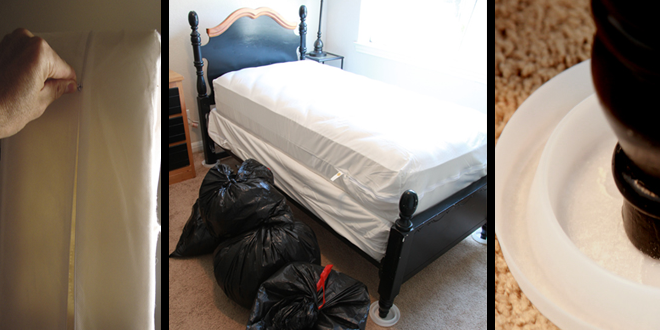 Bed bugs can be very difficult to control, even for trained professionals. Many insecticides are not effective at killing the eggs, so a second treatment is often necessary to kill the juveniles after eggs hatch. Even worse, many populations of bed bugs have developed resistance to common insecticides, making some sprays ineffective. Regular, thorough inspections and a variety of treatment methods are often needed. Those methods may include heat and steam treatments, fumigation, and cold treatments. A trained professional must do some of these treatments.
Where to start:
Physical methods:
Making your bed a bug-free island:
Chemical methods:
The bullets above contain a menu of options, not recommendations. Only a professional familiar with your situation is qualified to recommend specific strategies to eliminate your infestation.
The National Pesticide Information Center (NPIC) received hundreds of calls last year from all over the country about bed bugs. If you have questions about this, or any pesticide-related topic, please call NPIC at 1-800-858-7378 (8:00am - 12:00pm PST), or email at npic@ace.orst.edu.
Additional Resources:
Tools to Control Bed Bugs:
Videos:
Last updated September 15, 2016