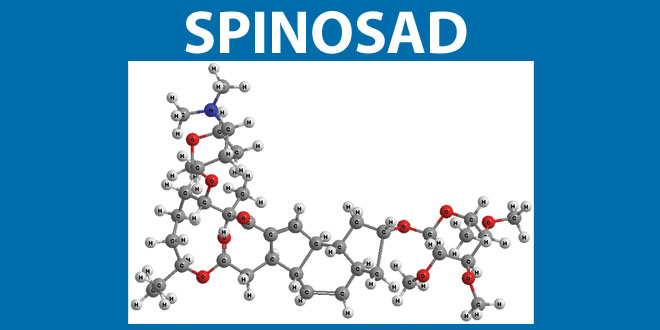 Spinosad is a natural substance made by a soil bacterium that can be toxic to insects. It is used to control a wide variety of pests. These include thrips, leafminers, spider mites, mosquitoes, ants, fruit flies and others. Many products containing spinosad are used on crops and ornamental plants. Some of these products are approved for use in organic agriculture.
General Questions about
Spinosad

Spinosad
Video
(4:19 min.)
More Videos



My yard is being sprayed; can my kids go out and play?

PestiByte PODCast


How can I wash pesticides from fruit and veggies?

PestiByte PODCast
If you have questions about this, or any pesticide-related topic, please call NPIC at 1-800-858-7378 (8:00am - 12:00pm PST), or email at npic@ace.orst.edu.
Last updated November 9, 2015