Petroleum Distillates in Pesticides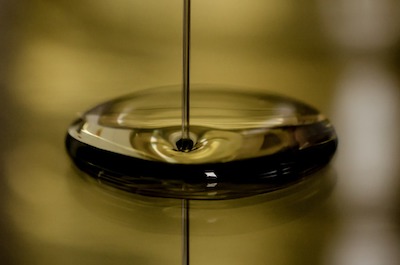 Petroleum distillates are separated from crude oil for many industrial uses. They can be found on a pesticide product label as active or "other/inert" ingredients. Mineral oil, naphtha, heavy fuel oil, waxes, and benzene are examples of petroleum distillates.
Pesticide manufacturers are not usually required to list other/inert ingredients. There are exceptions, like when a product contains more than 10% petroleum distillates. This is because of possible negative health effects.
evaporate slower than water drops, reducing drift
allow pesticides to reach their targets better, similar to adjuvants
reduce runoff and improve rain resistance
may not be listed if less than 10% of the product
are often called "horticultural oils"
control pests physically by blocking insects' air holes
can act as poisons and affect how insects eat
Consider these tips when choosing or using pesticides:
A local expert with County Extension may be able to help with product choices.
The manufacturer may be able to answer questions about petroleum distillates in a product.
Manufacturers may reveal other/inert ingredients to medical staff for treatment.
Always follow the label.
If you have questions about this, or any pesticide-related topic, please call NPIC at 800-858-7378 (8:00am - 12:00pm PST), or email us at npic@ace.orst.edu.
Additional Resources:
Last updated February 12, 2020