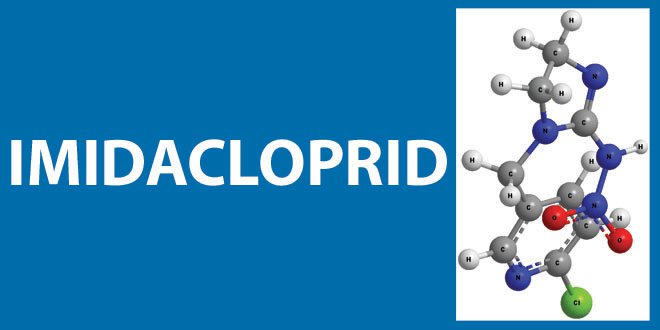 Imidacloprid is a neonicotinoid insecticide. Neonicotinoids are synthetic forms of nicotine, and act on the nicotinic receptors of the nervous system by causing nerves to fire continually until they fail. Imidacloprid is used to control sucking insects, some chewing insects, and as a topical flea product for pets. Imidacloprid is systemic, so it can travel to many parts of a treated plant.
General Questions about Imidacloprid
If you have questions about imidacloprid, or any pesticide-related topic, please call NPIC at 1-800-858-7378 (8:00am - 12:00pm PST), or email at npic@ace.orst.edu.
Last updated May 08, 2019