Pesticide Home Remedies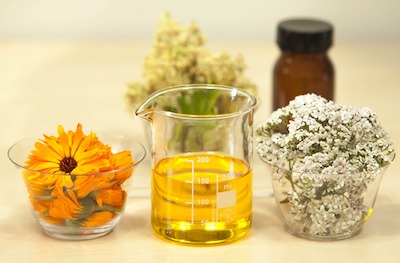 You found a pest around your home that you want to get rid of. You decide you want a quick, simple, and cheap solution. Maybe you don't want to hire a company or use a pesticide from a store. You went online and found a "recipe" using things you have around the home. The recipe might call for things such as dish soap, vinegar, vegetable oil, or cayenne peppers. Maybe you like this recipe because it's described as "natural" or "homemade."
But before you mix up a batch, ask whether it's "safe" and effective.
Home remedy risks:
Home remedies often do not come with labels that tell you how to use them, how much, where, and how often. This could lead to overuse and harm to people, pets, and the environment.
No label often means no guidance about wearing gloves or protective clothing.
First aid directions may not be given.
Warnings may be missing about the harm to people, pets, plants, bees, and other living things.
Home remedy ingredients such as dish soap may seem OK because they are familiar. Familiar items can still contain additives that could cause harm.
Home remedy recipes may ask you to extract or concentrate substances. Working with extracts and concentrates could increase toxicity and exposure risks.
The cooking and mixing required for some home remedies could expose you to toxic fumes or other hazards. Using your regular cooking pots and pans could pose food contamination risks.
Using a homemade pesticide in the garden could break certain laws if you intend to sell the food. Federal laws limit the type and amount of pesticide residues on foods.
Pest control challenges:
Home remedies may not be tested to show whether they can kill or repel the pest in the way they claim.
Home remedy recipes may not tell you how much or how often to apply the mixture to control the pest. Even too much of a low toxicity ingredient can be harmful.
Some home remedies may actually make the problem worse. A spray or powder for insects could cause them to scatter further in the home. Bed bugs are one example of this.
Some pest situations may be too complex or extensive for do-it-yourself control. This can be particularly true of termites and carpenter ants.
Other considerations:
Pesticides sold in stores are tested and regulated to limit human and environmental risks.
There may be ways to deal with your pest where you can use little or no pesticides.
Integrated pest management (IPM) is an approach to pest control that uses a pest's habits, needs, and dislikes against it.
In IPM, least toxic methods are used first.
This may help limit the need to use pesticides.
Learning as much as you can about your pest can help with control.
Identify the pest before attempting to control it.
Learn about the pest's biology (habits, life cycle, needs, and dislikes).
Seek out expert help from your County Extension office.
If you have questions about this, or any pesticide-related topic, please call NPIC at 800-858-7378 (8:00am - 12:00pm PST), or email us at npic@ace.orst.edu.
Additional Resources:
Last updated January 09, 2020