Aging Populations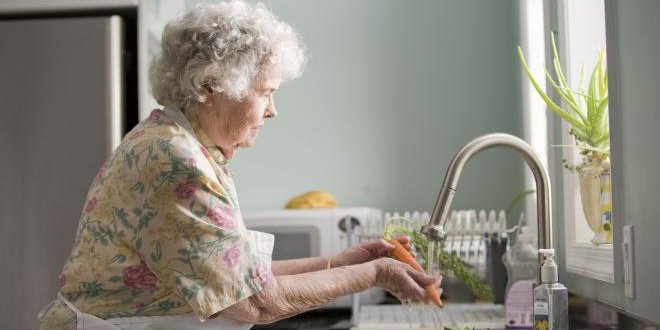 As people age, they can become increasingly sensitive to pesticide exposure. Certain changes that occur with age limit the body's ability to process pesticide chemicals efficiently, or recover from adverse effects that may occur following a pesticide exposure. While older adults make up less than 3% of reported pesticide exposures, they account for a higher number of moderate or major outcomes, including deaths. Therefore, older adults should consider taking precautions to minimize their exposure to pesticides.
Consider using Integrated Pest Management (IPM) strategies that allow you to control pests with the least possible hazard.
If you choose to use a pesticide, make sure to read the label first! The label will provide important information for protecting yourself.
Be sure to wear clothing that is appropriate for applying pesticides, such as closed-toe shoes, long-sleeved shirt, long pants, and any personal protective clothing or equipment listed on the product label.
Use only what you need, and be sure to store or dispose of the product properly. Storage and disposal information is located on the product label.
If someone else is applying pesticides in or around your home, consider remaining out of the treated areas during application for the recommended amount of time.
If you experience any health problems following the use of a pesticide, contact your local Poison Control Center at 1-800-222-1222.
Other sensitive populations to pesticide exposure include pregnant women, infants and children, and people with compromised immune systems.
If you have questions about this, or any pesticide-related topic, please call NPIC at 800-858-7378 (8:00am - 12:00pm PST), or email us at npic@ace.orst.edu.
Additional Resources:
Last updated September 17, 2020