Covering up and using mosquito repellents can help you avoid mosquito bites. If you are traveling, ask your doctor if you should consider getting any vaccines before your trip.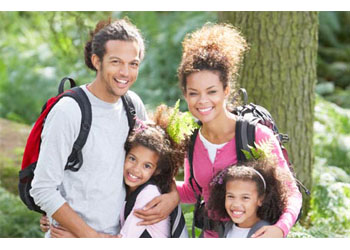 Mosquito facts:
They don't like to travel. Their flight ranges between 1 and 3 miles from where they hatched. The Aedes aegypti mosquito stays within 400 meters (0.25 miles).
Only female mosquitoes bite. They need blood to develop their eggs.
A mosquito can pick up a disease when it feeds on the blood of an infected person or animal.
They find us by sensing the carbon dioxide we exhale. Movement and heat also help them locate us.
Only certain species spread diseases.
Mosquito Repellents
The CDC evaluated information about several repellents registered by EPA, and found that these active ingredients typically provide 'reasonably' longer-lasting protection:
Always read and follow the product label. It tells us about the product's toxicity with signal words. It tells us how much and how often to apply the product, and it lists precautions. Some skin repellents may include the repellency awareness graphic, which can help you select an insect repellent. Repellents that don't have an EPA Registration number on the label may not have been evaluated for their effectiveness.
All of the following options may prevent mosquito bites:
Make sure the place you are staying has screens on doors and windows, or well-sealed doors and windows.
If there are mosquitoes indoors, consider using a mosquito net over your bed at night. Some are treated with insecticides.
Turn on the air conditioner if available. Check the drain for condensation build up or puddles on the inside.

Use insect repellent on exposed skin. See above for ingredients recommended by CDC.
If practical, use an oscillating fan or a box fan close to you. Mosquitoes are clumsy fliers.
Wear protective clothing when outdoors, such as long-sleeved shirts, long pants, and hats.
Wear light-colored clothing.
Consider using permethrin treated clothing.
Use zip-up screens on tents.
Avoid places where mosquitoes are most active, such as swampy areas.
Ultrasonic devices that claim to repel mosquitoes have not been shown to work.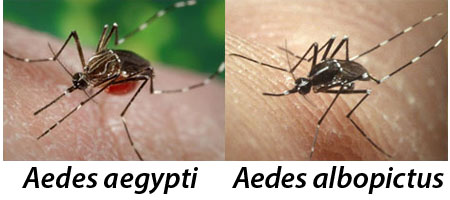 All mosquitoes are NOT the same
Mosquitoes can be found almost everywhere. The species described below prefer to breed during warm weather.
Culex mosquitoes need standing water to breed. They typically feed at dusk and after dark. Culex pipiens is the main carrier of West Nile virus.
Anopheles mosquitoes look for clean standing water to breed. They feed at dusk and dawn. Anopheles mosquitoes can transmit malaria.
Aedes mosquitoes need containers holding water to breed, including things like treeholes, tires, clogged gutters, and flowerpots. They feed day and night. The Aedes albopictus transmits dengue fever and eastern equine encephalitis. Aedes aegypti transmits dengue and yellow fever, Chikungunya, and the Zika virus.

If you have questions about this, or any pesticide-related topic, please call NPIC at 800-858-7378 (8:00am - 12:00pm PST), or email us at npic@ace.orst.edu.