Web Apps by NPIC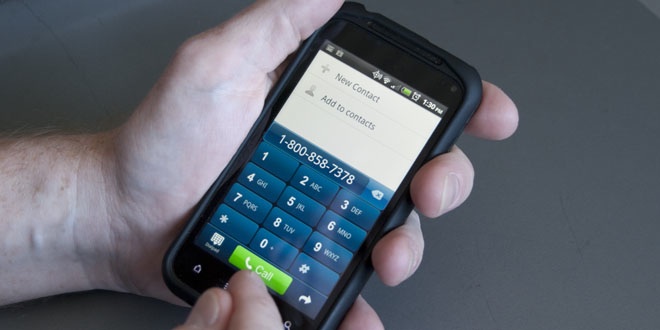 NPIC is committed to making science-based information available to the public and professionals using appropriate and timely technologies. On this page, you will find our collection of web applications that have been optimized for use with mobile devices. Developed in HTML5, they are compatible with iPhone, Android, and other phones and tablets.
Web apps work within a browser such as Safari, Firefox, Internet Explorer, or Chrome. Simply visit the web page hyperlinked below to use the app whenever you like. Bookmark the app or this hub page for future use. This way, you'll never have to download updates. They will happen automatically.
Available Web Apps:
Herbicide Properties Tool (HPT)
This collection of herbicide ingredient properties is presented with references as a decision-making aid. Decision-makers may need to compare herbicide active ingredients according to their water solubility, half-life, sorption potential, and other factors. These properties can help to predict an herbicide's movement through soil, water, and air. NPIC has made every effort to locate values for each herbicide, emphasizing EPA as a source of experimentally-derived data.


NPIC Product Research Online (NPRO)
Designed for professionals using desktop computers, this tool performs powerful product searches and is lightning quick! Search for pesticide products by name, EPA registration number, manufacturer, use site, active ingredient, pest, product type, formulation, signal word, or a combination of these. Refine previous searches using additional criteria and view individual product information in a simple format. See synonyms for active ingredients and follow them directly to EPA's ChemSearch related science and regulations. Product details and federal product labels can be bookmarked or shared.


Pesticide Education & Search Tool (PEST)
Designed for the general public as they search for pest control solutions, this app brings together product search functions and new pest control information, written by NPIC. Users are prompted to pick a pest or pick a product. When you pick a pest, you'll find a bullet list of action items grounded in integrated pest management (IPM). When you pick a product, you'll find a one-stop interface with options to view the formulation, ingredients, the signal word, and the pests controlled by the product. Interpretive statements make the technical information easy to understand.


Mobile Access to Pesticides and Labels (MAPL)
Search for pesticide products by name, site, pest, EPA Registration Number, registrant, or search for a combination of these. For example, search for products registered for use in apple orchards against fire blight, or products with citronella that can be used on horses. When you find the right product, you can bookmark the results, bring up the federal label (pdf), and browse the product's ingredients, registered use sites, signal word, formulation, and more. This web app is optimized for mobile devices, such as smartphones and tablets, and works on desktop computers as well.


My Repellent Finder
Find information about all of the products registered to repel mosquitoes, ticks, or both. Refine results by selecting the desired protection time, from < 2 hours to > 10 hours. Click on the active ingredient name to review it's potential health and environmental impacts, or click "Load PDF" to see the product's official label. Once you find the perfect product for you, use the manufacturer's name to find their contact information.
Something similar for bigger screens: Insect Repellent Locator (IRL)


Pesticide and Local Services (PALS)
One-click dialing! Find pals in your state to help you 1) report pesticide incidents, 2) get pest control advice, 3) learn about area-wide pest control in your neighborhood, 4) get licensed to apply pesticides or contact pesticide law enforcement professionals, 5) determine whether pesticide poisonings are "reportable" in your state, 6) comply with occupational standards and select appropriate PPE (personal protective equipment), and 7) dispose of unwanted pesticides.
Something similar for bigger screens:My Local Resources


Additional Resources:
If you have questions about this, or any pesticide-related topic, please call NPIC at 1-800-858-7378 (8:00am - 12:00pm PST), or email at npic@ace.orst.edu.
Last updated June 26, 2015