PestiBytes Episode 21: Don't let pesticides make your bed bug problem worse!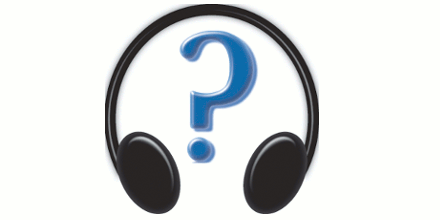 Introduction/Conclusion:
Dr. Dave Stone, Director of the National Pesticide Information Center
Host:
Dixie Jackson, NPIC Pesticide Specialist
Guest:
Humberto Nation, NPIC Pesticide Specialist
---
[THEME MUSIC]
DR. STONE:
Welcome to PestiBytes, a podcast series from the National Pesticide Information Center. These are based on common pesticide questions from people just like you.
[THEME MUSIC]
DIXIE:
This is Dixie and I'm here with Humberto to talk about bed bugs. Humberto, can insect repellents be used to prevent bedbugs from biting?
HUMBERTO:
Insect repellents are intended for the specific pests listed on the product label, and have not been shown to repel bed bugs. Currently there are no insect repellents approved for use against bed bugs.
DIXIE:
Can people use strong, outdoor-use only products for bed bugs indoors?
HUMBERTO:
Using pesticides that are not intended for bed bugs may actually make the problem worse. It can make the bed bugs to spread out from one or two hiding places to several. Using outdoor-only products indoors is not only against the law, but because they may be too strong for indoor use, it could make people sick. It may also require cleanup by the homeowner, which can be expensive.
DIXIE:
What can people do to get rid of bedbugs?
HUMBERTO:
Bed bugs are difficult to control. It is important to use an integrated pest management or (IPM) approach, and most experts recommend hiring a professional. IPM strategies include inspecting thoroughly to find all of the bed bugs' hiding places, reducing clutter, and using encasements for mattresses and box-springs. Also, bed bugs are known to be sensitive to extreme temperatures. Consider using high heat dryers for clothing and bedding. Some items can also be steamed or frozen to eliminate bed bugs.
DIXIE:
That seems to be a good approach, is there a place for pesticides in bed bug control?
HUMBERTO:
Pesticides may also be used as part of an IPM approach for bed bugs. However, one should always read the product label first to be sure it is intended for bed bugs, and use the product according to label directions. Avoid daily or excessive pesticide applications to prevent bed bugs from spreading out and developing resistance to the pesticide.
DIXIE:
Thank you Humberto!
HUMBERTO:
You're welcome!
[THEME MUSIC]
DR. STONE:
If you have questions about pesticides, please call us at 1-800-858-7378 or visit us on the web at
http://npic.orst.edu
. PestiBytes is brought to you by the National Pesticide Information Center, a cooperative agreement between
Oregon State University
and the
Environmental Protection Agency
. These are produced in collaboration with OSU's
Environmental Health Sciences Center
, funded by the
National Institute of Environmental Health Sciences
.
If you have questions about this, or any pesticide-related topic, please call NPIC at 1-800-858-7378 (8:00am - 12:00pm PST), or email at npic@ace.orst.edu.
Last updated March 20, 2013