PestiBytes Episode 17: My home is being sprayed. Should I go or stay?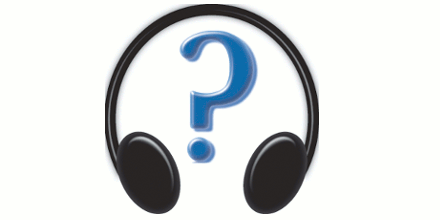 Introduction/Conclusion:
Dr. Dave Stone, Director of the National Pesticide Information Center
Host:
Sandra Uesugi, EHSC Outreach Program Coordinator
Guest:
Kristina, NPIC Pesticide Specialist
---
[THEME MUSIC]
DR. STONE:
Welcome to PestiBytes, a podcast series from the National Pesticide Information Center. These are based on common pesticide questions from people just like you.
[THEME MUSIC]
SANDRA:
Hi, this is Sandra, and I'm here with Kristina to talk about some steps you can take when your home is being sprayed with pesticides. Kristina, if my landlord wants to spray pesticides in my apartment, should I be concerned?
KRISTINA:
The risk of having a problem depends on two factors: the toxicity of the product and the amount of exposure. There are several steps you can take to lower your risk by avoiding pesticide exposure to family and pets. These steps can be taken before and after the application.
SANDRA:
What can I do before the spraying occurs?
KRISTINA:
Talk with your landlord or the pest control company to learn what product will be used, and how and where the product will be applied. Make sure that intended treatment areas, such as baseboards and countertops, are clear and accessible. Remove all food, toys and pet dishes from these areas. Consider what else you might want to move or store before the application, like medical equipment or baby blankets.
SANDRA:
Should I stay in the house during the application?
KRISTINA:
Well, it's up to you. If you'd like to keep your exposure as low as possible, it's a good idea to leave your home during the application and stay away from treatment area until the pesticide has dried.
SANDRA:
What should I do when I return home?
KRISTINA:
You may consider opening up windows and doors, and using a fan to ventilate. Make sure surfaces are dry before letting children, pets, or others that may be sensitive back into the home.
SANDRA:
Thank you, Kristina!
KRISTINA:
You're welcome.
[THEME MUSIC]
DR. STONE:
If you have questions about pesticides, please call us at 1-800-858-7378 or visit us on the web at
http://npic.orst.edu
. PestiBytes is brought to you by the National Pesticide Information Center, a cooperative agreement between
Oregon State University
and the
Environmental Protection Agency
. These are produced in collaboration with OSU's
Environmental Health Sciences Center
, funded by the
National Institute of Environmental Health Sciences
.
If you have questions about this, or any pesticide-related topic, please call NPIC at 1-800-858-7378 (8:00am - 12:00pm PST), or email at npic@ace.orst.edu.
Last updated April 20, 2011