Propiconazole Wood Preservatives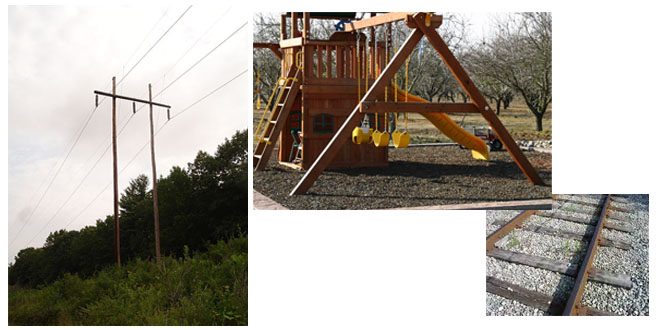 Propiconazole is designed to prevent wood decay from fungus. Propiconazole does not protect wood against insect damage, so it is only intended to treat above-ground wood. Propiconazole is also used as a fungicide on turf and ornamental plants, numerous food and feed crops, and as an antimicrobial preservative for other materials. Propiconazole and its breakdown products can persist in the environment and be taken up by plants. Propiconazole has been approved by EPA for surface application or pressure treatment of siding, plywood, millwork, shingles and shakes and above-ground structural lumber and timbers.
For help selecting the proper type of treated wood for any setting, consider consulting the primary standard-setting body for treated wood, the American Wood Protection Association (AWPA).
If you have questions about this, or any pesticide-related topic, please call NPIC at 800-858-7378 (8:00am - 12:00pm PST), or email us at npic@ace.orst.edu.
Additional Resources:
Last updated December 22, 2015