Pentachlorophenol Wood Preservatives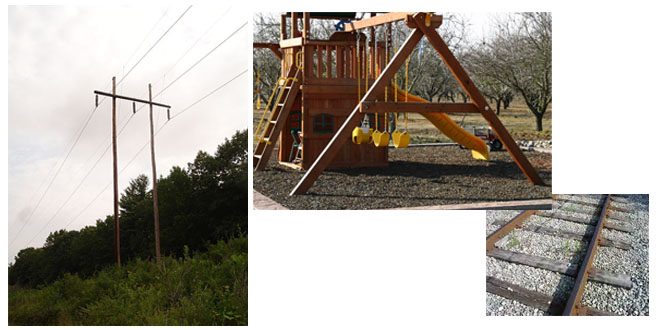 Pentachlorophenol is a restricted use pesticide and is used industrially as a wood preservative for utility poles, railroad ties, and wharf pilings. Pentachlorophenol was widely used as wood preservative until 1987 when its use was restricted to certified applicators. Pentachlorophenol is considered a probable human carcinogen and exposure to high levels can also have other health risks.
For help selecting the proper type of treated wood for any setting, consider consulting the primary standard-setting body for treated wood, the American Wood Protection Association (AWPA).
If you have questions about this, or any pesticide-related topic, please call NPIC at 800-858-7378 (8:00am - 12:00pm PST), or email us at npic@ace.orst.edu.
Additional Resources:
Last updated September 17, 2020