Micronized Copper Wood Preservatives (MCA and MCQ)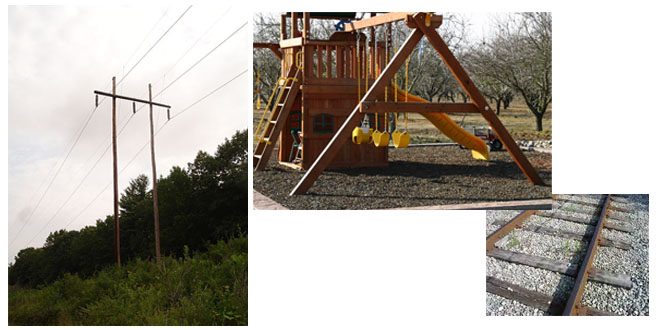 Micronized copper wood treatments are new versions of the ACQ and CA formulations. The main difference in these new versions is the use of very small particles of solid copper, usually copper carbonate, rather than soluble copper in the solution being injected into the wood. Wood treated with micronized copper often has a lighter color than other wood treatments. The small size of the copper particles in these products allows them to stay suspended in the solution being injected into the wood. However, their small size may also affect their potential to leach from the wood. The potential health and environmental risks of these formulations may be affected by the size of the copper particles being used in the product.
For help selecting the proper type of treated wood for any setting, consider consulting the primary standard-setting body for treated wood, the American Wood Protection Association (AWPA).
If you have questions about this, or any pesticide-related topic, please call NPIC at 800-858-7378 (8:00am - 12:00pm PST), or email us at npic@ace.orst.edu.
Additional Resources:
Last updated September 17, 2020