Creosote Wood Preservatives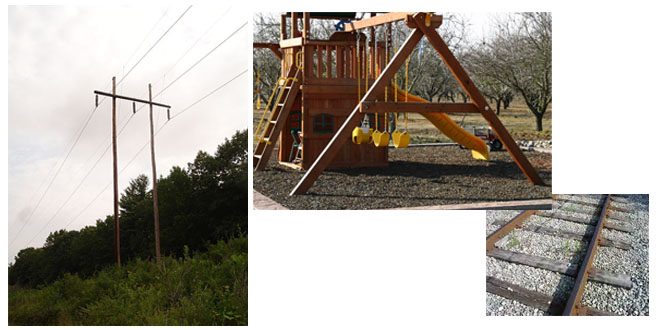 Creosote-treated wood has either a thick black mixture of coal tar chemicals on the wood or the clear to yellowish greasy resin of the creosote bush. Many railroad ties are treated with creosote or pentachlorophenol. Creosote-treated wood can leach chemicals that may dissolve in water, move through soil and contaminate groundwater. Creosote can also be taken up by plants and animals and is considered a probable human carcinogen. Creosote-treated wood may only be used in commercial applications; there are no residential uses for creosote-treated wood.
For help selecting the proper type of treated wood for any setting, consider consulting the primary standard-setting body for treated wood, the American Wood Protection Association (AWPA).
If you have questions about this, or any pesticide-related topic, please call NPIC at 800-858-7378 (8:00am - 12:00pm PST), or email us at npic@ace.orst.edu.
Additional Resources:
Last updated December 22, 2015