Treated Seeds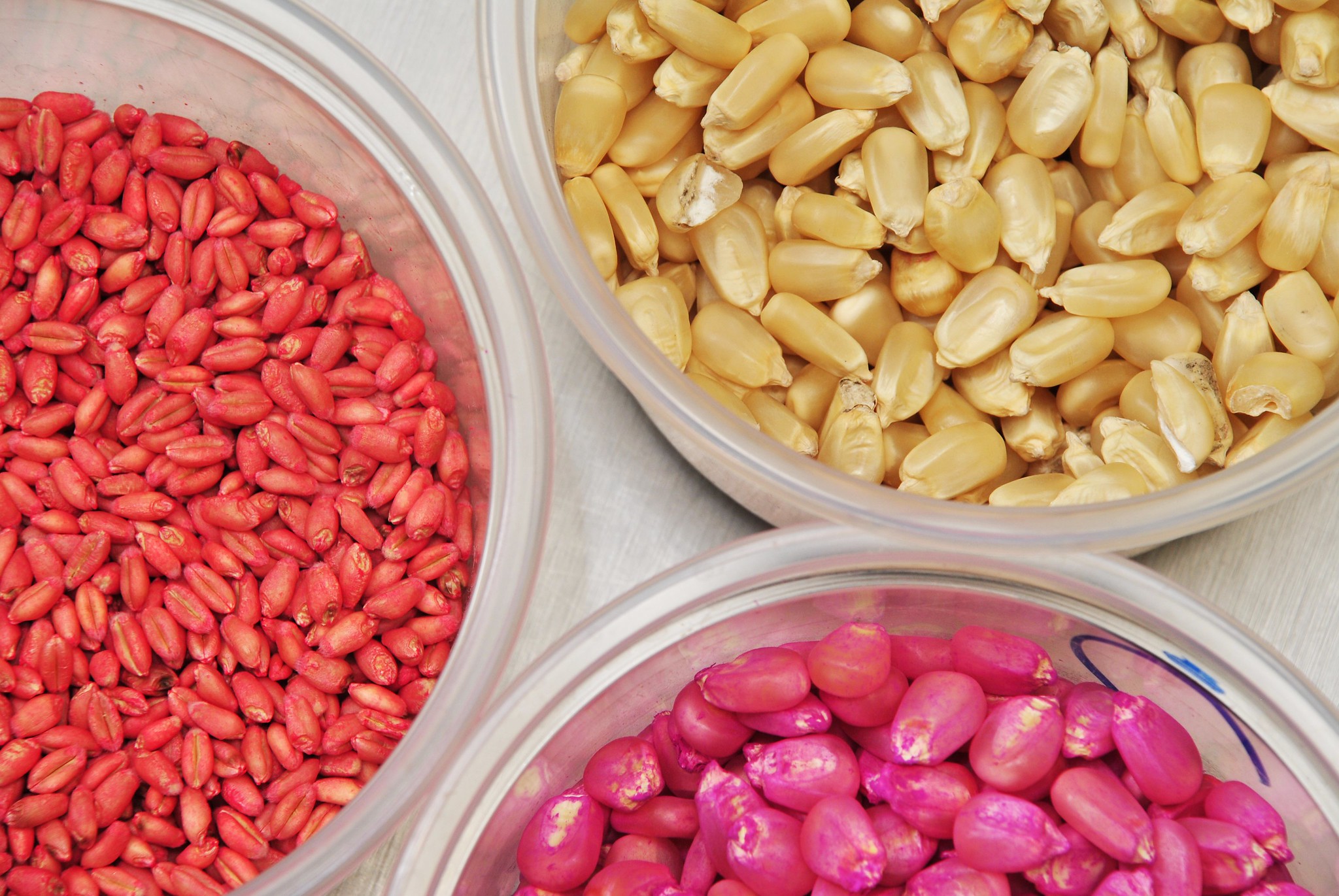 Treated seeds have been coated with a pesticide to limit crop damage from fungus and insects. Seeds are coated in a brightly dyed dust, mist, or clay. The bright color warns that the seed is treated with pesticides. The treatment controls fungus, which can spread disease, reduce yield, and reduce crop quality. Some seed may be treated with an insecticide to control insects that may feed upon seedlings. Although common in agriculture, some treated seeds may also be used in residential gardens.
Consider these practices when using treated seed:
People who handle or apply treated seed may be at risk of exposure. Handle treated seed with the same care as other pesticides.
Dispose of treated seed properly. If spilled or disposed of improperly, it could be eaten by animals. Contact your local Household and Hazardous Waste for disposal questions.
If you have a lot of leftover treated seed, check your label or contact your State Pesticide Regulatory Agency for additional information.
Do not burn or compost treated seed.
Never consume treated seeds or use them for animal feed.
Keep away from children, who may be attracted to the bright colors. Do not bring treated seed into classrooms for projects or show and tell.
Clean up spilled seed or cover it with soil to prevent wildlife from eating it.
Additional Resources:
If you have questions about this, or any pesticide-related topic, please call NPIC at 800-858-7378 (8:00am - 12:00pm PST), or email us at npic@ace.orst.edu.
Last updated January 28, 2020