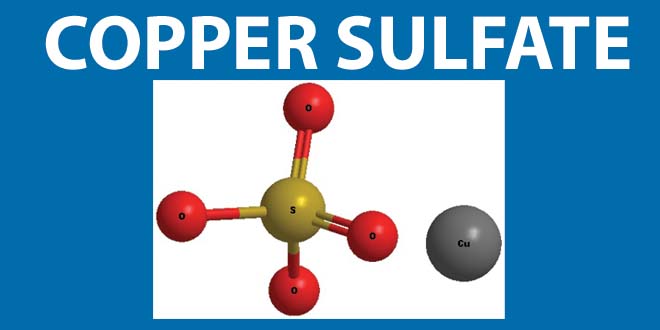 Copper sulfate is a naturally occurring pesticide and can be found in plants, soil, food, and water. It is a combination of sulfur and copper. Copper is an essential nutrient for humans, animals, and plants. Organisms need copper for their normal function and adjust their internal environment to keep copper levels steady. Too much copper sulfate can damage the skin, affect the stomach and intestines, and irritate the respiratory tract. Freshwater fish and invertebrates are very sensitive to copper. Copper sulfate is an herbicide, bactericide, and fungicide for control of fungi, algae, roots, and bacteria.
General Questions about Copper Sulfate
If you have questions about this, or any pesticide-related topic, please call NPIC at 1-800-858-7378 (8:00am - 12:00pm PST), or email at npic@ace.orst.edu.
Last updated January 7, 2013