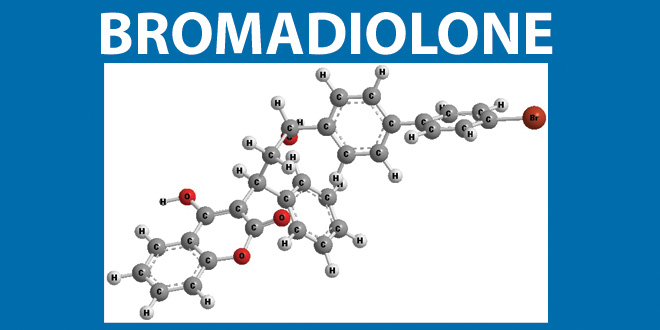 Bromadiolone is a rodenticide used to control rats and mice in around buildings and transport vehicles. It is highly toxic to all mammals and can be lethal to rats and mice from one day's feeding. Like other anticoagulants, bromadiolone disrupts the recycling of vitamin K. This prevents the blood from clotting. Signs from poisoning may be delayed several days as the body runs out of vitamin K. This poses a significant risk to wildlife predators that may eat poisoned rats or mice. Because of potential risks to children and wildlife, bromadiolone is intended only for sale to professionals.
General Questions about
Bromadiolone
If you have questions about this, or any pesticide-related topic, please call NPIC at 1-800-858-7378 (8:00am - 12:00pm PST), or email at npic@ace.orst.edu.
Last updated August 8, 2013