1.800.858.7378 npic@ace.orst.edu
We're open from 8:00AM to 12:00PM Pacific Time, Mon-Fri
You are here: NPIC Home Page
Pest Control Information
Mold
Mold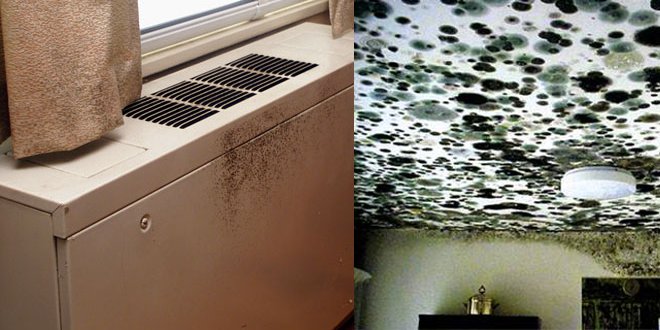 Molds produce tiny invisible spores as they reproduce that are found almost everywhere. Mold spores do not grow unless they find some moisture. If you have a mold problem in your home, you must also have a moisture problem. Finding and eliminating the moisture source is the key to controlling mold.
Control tips:
Outside the home mold plays an important role in breaking down dead organic matter (such as leaves), thus mold spores are everywhere and there is no way to completely eliminate mold spores indoors or outdoors.
In order for mold spores to grow, they need moisture, so controlling mold growth can be as simple as preventing moisture in your home.
In the event of a leak or flood, clean and dry any damp or flooded materials and furnishings as soon as possible to prevent mold growth.
Decreasing the humidity in your house can help to control mold.
Hard non-porous surfaces can sometimes be cleaned of mold growth, but absorbent materials like carpeting and drywall may have to be replaced if they become moldy.
Make sure any antimicrobial product you select to treat a mold problem is designed specifically for treating your situation. If in doubt, call an NPIC specialist for assistance before using the product.
When using antimicrobials, always read and follow all label directions carefully. Make sure you are mixing and applying the product specifically as the label directs and do not use more than you are directed to use on the label.
If you have questions about this, or any pesticide-related topic, please call NPIC at 1-800-858-7378 (8:00am - 12:00pm PST), or email us at npic@ace.orst.edu.
Last updated January 27, 2017
Mold
If you have a mold problem, there is a moisture problem.
Absorbent materials containing mold may need to be discarded.
Use caution when removing moldy items. They can release mold spores as you move them around.
How are surfaces getting wet and staying wet? Check for leaks or condensation.
Dry spills and fix leaks as quickly as possible. Often, mold will not grow if spills are dried in 1-2 days.
Keep air moving in your home by opening windows. Use fans when showering, cooking, or dishwashing.
You can buy a humidity monitor to find the problem areas and evaluate your progress.
Aim to keep your indoor humidity between 30 and 50 percent.
Air conditioners and de-humidifiers can lower indoor humidity. Make sure to clean the drip pans.
Make sure that dryers and stoves are venting to the outside.
Maintain the roof and gutters and keep water from pooling around the foundation.
Antimicrobial products are pesticides that can kill mold and mold spores
If you choose to use a pesticide, read the label before you buy. Try a lower toxicity product first.
If you have a pesticide product in mind, have your label handy and click here for information about that product.
County Extension Offices
Through its county agents, the Cooperative Extension Service gives individuals access to the resources at land-grant universities across the nation. These universities are centers for research in many subjects, including entomology (the study of insects) and agriculture. Each county within the United States has an Extension office, which is staffed with agents who work closely with university-based Extension specialists to deliver answers to your questions about gardening, agriculture, and pest control. You can find the phone number for your local county extension office in the local government section (often marked with blue pages) of your telephone directory or by clicking on the map below.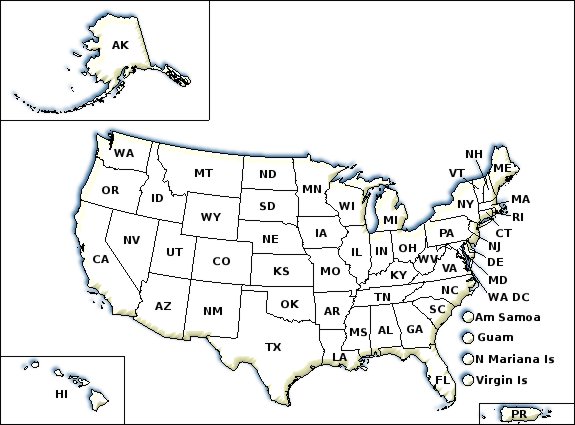 U.S. States:
AK | AL | AR | AZ | CA | CO | CT | DE | FL | GA | HI | IA | ID | IL | IN | KS | KY | LA | MA | MD | ME | MI | MN | MO | MS | MT | NC | ND | NE | NH | NJ | NM | NV | NY | OH | OK | OR | PA | RI | SC | SD | TN | TX | UT | VA | VT | WA | WI | WV | WY | Washington D.C. |
U.S. Territories:
Puerto Rico | American Samoa | Guam | Northern Mariana Islands | Virgin Islands
Related Topics:
What are pests?
What are pesticides?