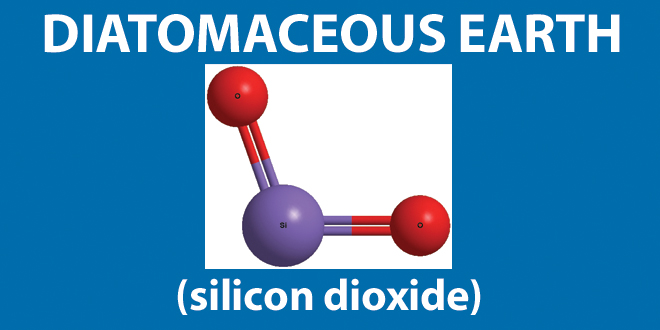 Diatomaceous earth is made from the remains of diatoms, which are tiny organisms that lived in rivers, streams, lakes and oceans. Diatom skeletons are made up of silicon dioxide, a combination of silica and oxygen. Silica is very common in nature and it makes up 26% of the earth's crust. Diatomaceous earth is very abrasive to an insect's exoskeleton, causing them to dry out and die. Diatomaceous earth is used in a variety of settings, including indoor applications for controlling bed bugs, fleas, cockroaches, and carpet beetles.
General Questions about
Diatomaceous Earth
If you have questions about this, or any pesticide-related topic, please call NPIC at 1-800-858-7378 (8:00am - 12:00pm PST), or email at npic@ace.orst.edu.
Last updated November 9, 2015